Ashley Green
Chevron Scholarship for Environmental Engineering Recipient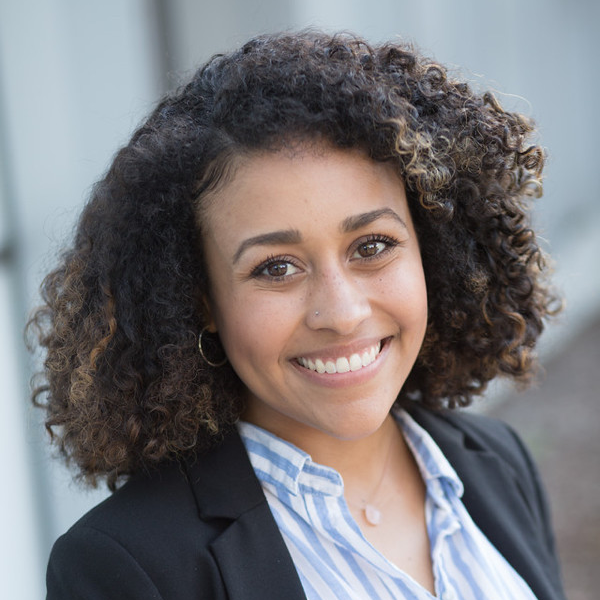 Ashley Green is an Environmental Engineering senior who is passionate about improving diversity and inclusion initiatives at Cal Poly. She does so by serving as the President for the National Society of Black Engineers and helping pilot a new pre-WOW orientation program for incoming multicultural students called CORE (Creating Opportunities for Representative Engagement).
Ashley has been a successful part of multiple competition teams earning 2nd place as the co-project manager at the Pacific Southwest Conference, and 1st place in Environmental Challenge International at the AWMA conference. She has interned at the Central Coast Regional Water Quality Control Board for 2 years, and most recently at LA Sanitation and Environment. Ashley gains additional hands on lab experience with Dr. El Badawy researching nanoclay applications in filtration systems for removing disinfectant by-products. In her free time, Ashley enjoys cooking and watching the Great British Baking Show along with filling out grad school applications. 
Looking forward, Ashley would like earn her PhD in water quality management and continue working to help provide equal access to clean, affordable water for those in need. After public work and grad school, she would also love to return to academia and teach.
These accomplishments have led Ashley to be awarded this year's Chevron Scholarship for Environmental Engineering!
Related Content