Recent News
Oct 30, 2019
---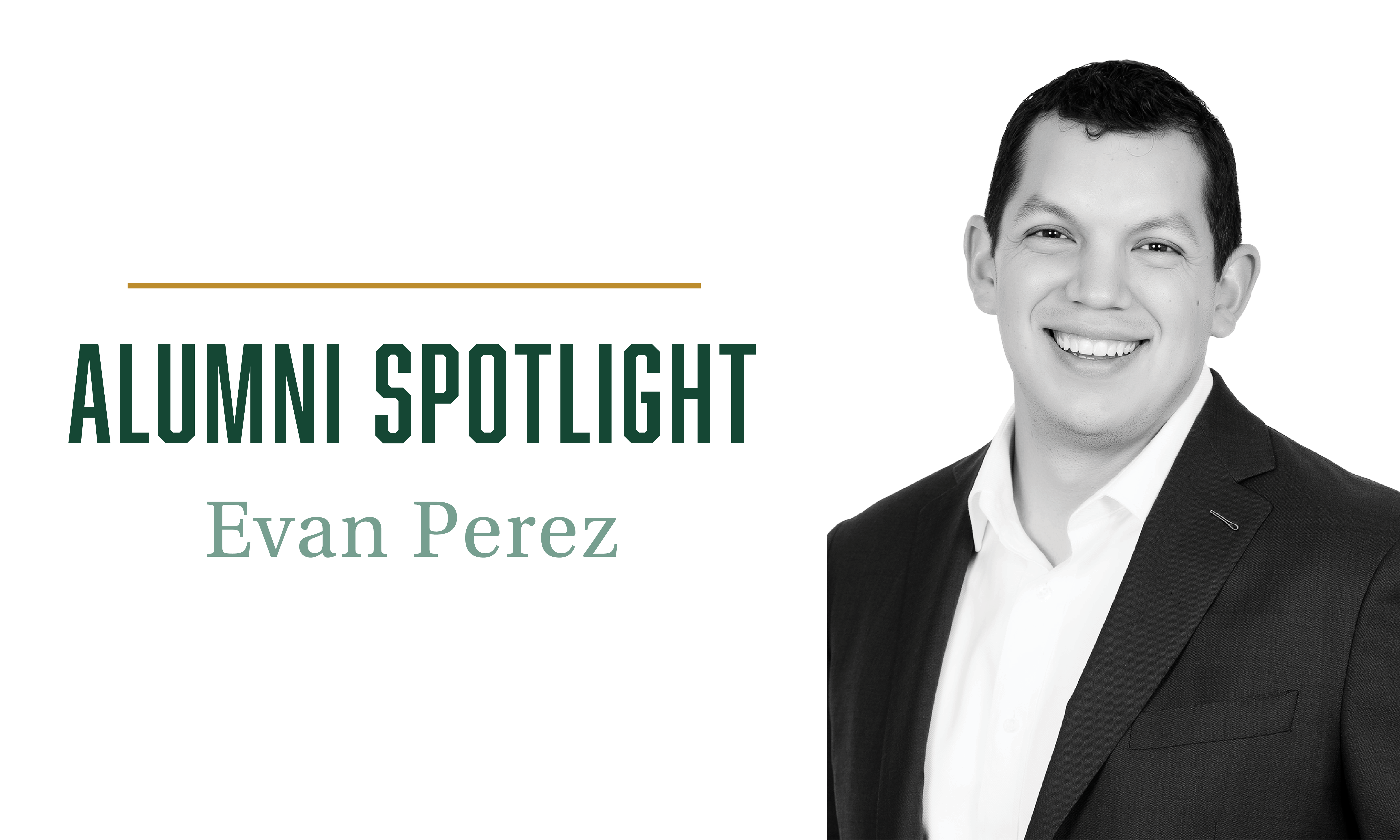 Evan Perez graduated from Cal Poly in 2013 after completing his MS in Civil and Environmental Engineering and a BS in Civil Engineering. In 2014 he became a licensed professional engineer. Working for Stantec as part of the Sacramento water group gives him the opportunity to work with several of California's foremost experts in water resources management, including those who influence water policy state-wide.
Growing up in California's Central Valley, Evan has experienced firsthand how water issues impact communities. This led to his interest in water resources planning and management. It hasn't taken Evan long to move up the ranks, providing innovative solutions to a variety of clients through stakeholder-driven processes and advanced modeling techniques. Involved with the San Joaquin River Restoration Program as a technical leader, he guided the development of numerous water management tools, data analysis, and facilitated a process to refine guidelines for the program. As a planner for the Friant-Kern Canal Subsidence Correction Project, Evan is developing numerous models to determine impacts, project benefits, and cost-benefit ratios. His work is frequently used to help clients with decision-making, including in environmental documentation, and in planning documents for large water resources projects throughout California.
Committed to supporting efforts of federal, state, and local water agencies and districts, Evan's goal is to promote sustainable solutions that improve water supply reliability, flood management, and water management. In 2016 he became an Envision™ Sustainability Professional (ENV SP), is a member of the AWRA (American Water Resources Association), and a graduate of the Water Education Foundations 2018 Water Leaders Program. Evan is continuously learning about industry-wide issues and becoming part of an influential professional network.
Oct 30, 2019
---
Professor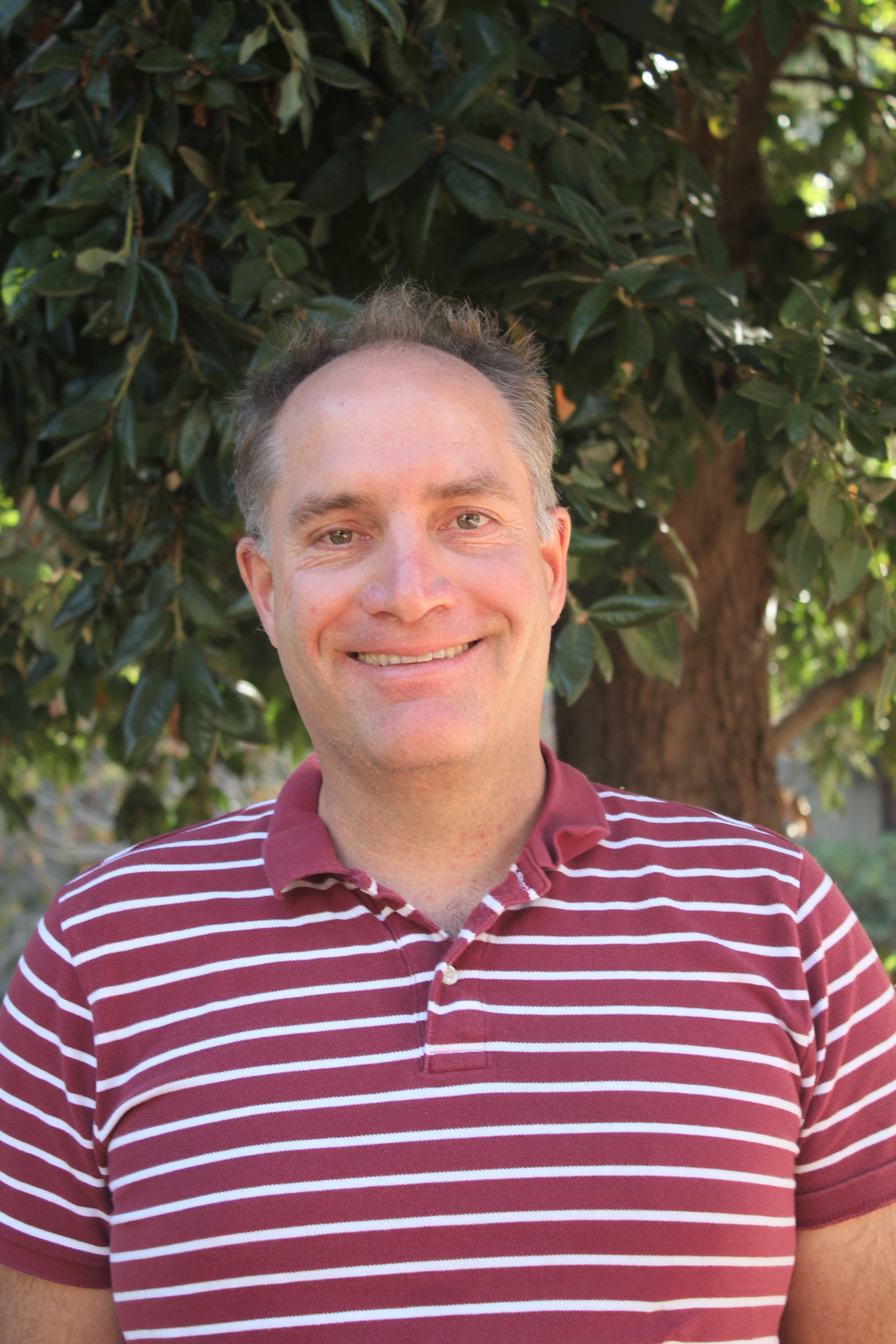 Stefan Talke will be recognized as third author, alongside colleagues Robert Chant of Rutgers University and Christopher Sommerfield of University of Delaware, for the honor of the Pritchard Award for best physical oceanography paper in the journal "Estuaries and Coasts" of 2017-2018.  
The paper, titled "Impact of channel deepening on tidal and gravitational circulation in a highly engineered estuarine basin," explores the effects that deepening estuaries has on water quality and tidal dynamics.  
According to the website for the Coastal and Estuarine Research Federation (CERF), the award is named in honor of Dr. Donald W. Pritchard, whose "insightful research on the physical dynamics of coastal systems set the stage for much of the research in physical oceanography that is being conducted today." The Pritchard Award is given out to papers published in the two-year span between CERF conferences.  
Oct 28, 2019
---
Allyson Swain
Constant J. and Dorothy F. Chrones Scholarship--Environmental Engineering
Environmental Engineering, Senior
While I've been a member of many groups such as Society of Environmental Engineers (SENVE) and Society of Women Engineers (SWE), I have found my home away from home with Cal Poly Cycling. I started as a simple member, became the Community Outreach Coordinator, and I am now the first female president for the group.
My most recent research with Cal Poly was on the degradability of Sinclair fruit labels in a variety of aerobic digestion, anaerobic digestion, and compost settings. We tried to simulate existing facilities and practices to see the actual breakdown of these labels in the waste stream.
I am transitioning into the blended master's program this winter quarter. I am narrowing my focus to groundwater hydraulics and plan to use a groundwater model to study the changing conditions of an aquifer in Arroyo Grande for my thesis.
Ashley Green
Chevron Scholarship for Environmental Engineering
Environmental Engineering, Senior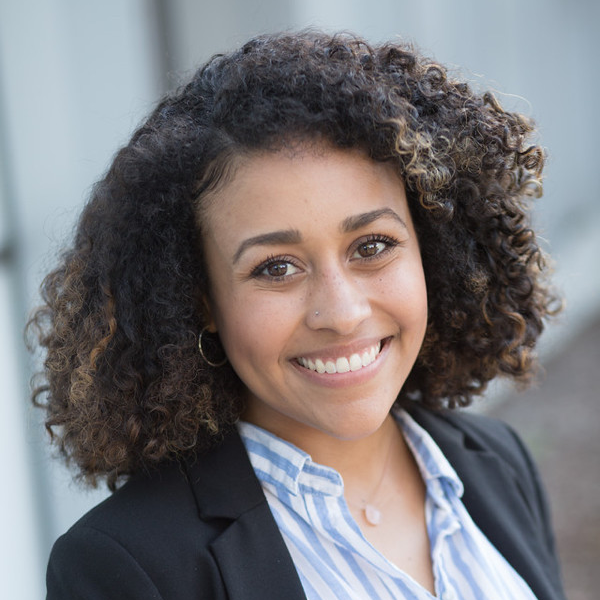 I am a fourth year Environmental Engineering student from Dallas, Texas. I currently serve as the President for the National Society of Black Engineers and I am committed to improving diversity and inclusion initiatives within this institution. With this commitment, I have also helped pilot a new pre-WOW orientation program for incoming multicultural students called CORE (Creating Opportunities for Representative Engagement). In the ENVE department, I have been in multiple competition teams such as the Pacific Southwest Conference where I was a co-project manager and we won 2nd place. I have also participated in Environmental Challenge International where our team won 1st place at the AWMA conference. For two years, I interned locally at the Central Coast Regional Water Quality Control Board and last summer I interned at LA Sanitation and Environment where I learned about California water regulation and water quality management. Recently, I have started a research project with Dr. El Badawy looking into nanoclay applications in filtration systems for removing disinfectant by-products and I am thrilled to have more hands on experience in the lab. In my (limited) free time, you can find me filling out grad school applications, cooking, and watching The Great British Baking Show.
After undergrad, I see myself working in the water quality management field to help provide equal access to clean, affordable water to communities in need. I aim to get a PhD to become more specialized in this field and conduct research. After attending graduate school and most likely working in the public sector, I would love to go back to academia and teach.
Casey Boyle
Chris Rockway Scholarship Endowment
Civil Engineering, Junior
I am a third year civil engineering major. I am the sociability chair of the Civil Engineering honors society Chi Epsilon. In addition to that I help Dr. Hansen with his research on landfill gas emissions. I am also a member of the Mustang Marching Band. After graduation, I hope to attend grad school where I can specialize in structural analysis.
Christopher Aslo
Harold Frank Engineering Scholarship
Civil Engineering, Sophomore
I joined Cal Poly's SCE club in my first year and am currently the Social Director. In conjunction with being in SCE, I was a member of the club's technical events committee for the Pacific Southwest Conference, where we planned and executed major technical events. Beginning in winter 2019, I have been training with the Cal Poly SLO platoon under the Santa Barbara Marine Officer Selection Office. This process involves rigorous physical training, academic requirements, a well-rounded application with extracurriculars, volunteering, and work experience, all needed to ensure being selected to attend Officer Candidate School in Virginia over the next two summers of my college career. When I succeed in all these areas, I will be commissioned as an officer in the Marine Corps and begin active duty after graduating from Cal Poly. I have also interned at a construction management company in San Diego last summer and am currently in the process of seeking another internship with a heavy civil construction company for next summer, which will be done after complete Officer Candidate School. After I complete my time as an active duty Marine Corps officer, I will begin my career in the construction industry.
Davis Ross
Don Chapin Company Scholarship
Civil Engineering, Junior
I am the Vice President for Chi Epsilon Civil Engineering Honors Society SLO Branch, the Newsletter Editor for the Society of Civil Engineers, and the Vice President for the Cal Poly Distance Club. I am also a tutor for the Study Sessions that the Academic Skills Center hosts and a TA for Dr. Noori's Engineering Statics Class (ME 211). Previously, I have had two internships; I've been a Structural Engineering Intern for Mesiti-Miller Engineering Inc. and a Geotechnical Engineering Intern for Butano Engineering Inc. Moreover, I worked as a Residential Advisor last year for University Housing.
After Graduation, I plan on pursuing my masters in Structural Engineering. Although I haven't chosen a school yet, some schools I am considering are UC Berkeley and the University of Washington. Another option I am considering is joining the Navy as an officer, serving in the Civil Engineering Corps. Through the Navy, I still plan on pursuing my masters in Structural Engineering.
Ella Herrmann
Chevron Environmental Education Scholarship EndowmentCivil Engineering, Junior
I am a fourth year Environmental Engineering major. I am the current president of the Society of Environmental Engineers (SENVE), the professional organization of my major. Last year, I was one of three coordinators for the Pacific Southwest Conference (PSWC), where I organized the Cal Poly team of 120 people to ensure that each team was at their appropriate event and watched as the team won first place in the competition. I was on the Environmental Competition Build Team for PSWC my second year, where the team placed third in their event, and Cal Poly won first place overall. I have also participated in Department of Energy funded research for two quarters at Cal Poly, where I assisted grad students in their thesis work, researching the most efficient way to grow algae to convert to bio fuels.
I currently intern at Water Systems Consulting, in SLO, where I am getting hands on experience working on water and wastewater design projects and learning about construction management for the Cayucos Sustainable Water Project.
After graduation, I would like to continue my education and obtain my master's degree at Cal Poly to specify my knowledge on water treatment and design.
Eric Golant
Cord Meier Memorial Civil Engineering Scholarship
Civil Engineering, Junior
I would like to get involved with concrete kayak, steel bridge, and/or geowall in the future. I recently just moved down here from Sonoma County and am still getting acclimated--I also live in Atascadero, but plan to more closer to campus after this quarter to get more involved. This past summer, I worked as a structural engineering intern for Hogan Land Services in Santa Rosa. There, I prepared and drafted plans and preformed structural calculations for headers, beams, and joists. I've also worked for a geotechnical engineering company in Sonoma called PJC & Associates for almost two years.
Grant Smith
John Tracy Jr Engineering Scholarship
Civil Engineering, Junior
I am an active member of the Society of Civil Engineers, Cru, and Alpha Gamma Omega. I am pursuing a second major in music and perform regularly on the piano as a soloist, accompanist, and chamber musician. I was a winner of the Cal Poly Solo Competition and performed on the Forbes Pipe Organ in the PAC with the Cal Poly Symphony in March 2019. In Summer 2019, I interned with Cornerstone Structural Engineering Group in Fresno. I worked on AutoCAD drafts, simple designs, cost estimates, and accounting as part of my internship. I plan to study abroad in Munich, Germany in Spring and Summer 2020.
I plan to earn my Professional Engineer license and work in structural engineering after graduating. I am considering attending graduate school to study business administration, structural engineering, or acoustical engineering.
Karin Finney
Constant J. and Dorothy F. Chrones Scholarship--Environmental Engineering
Environmental Engineering, Senior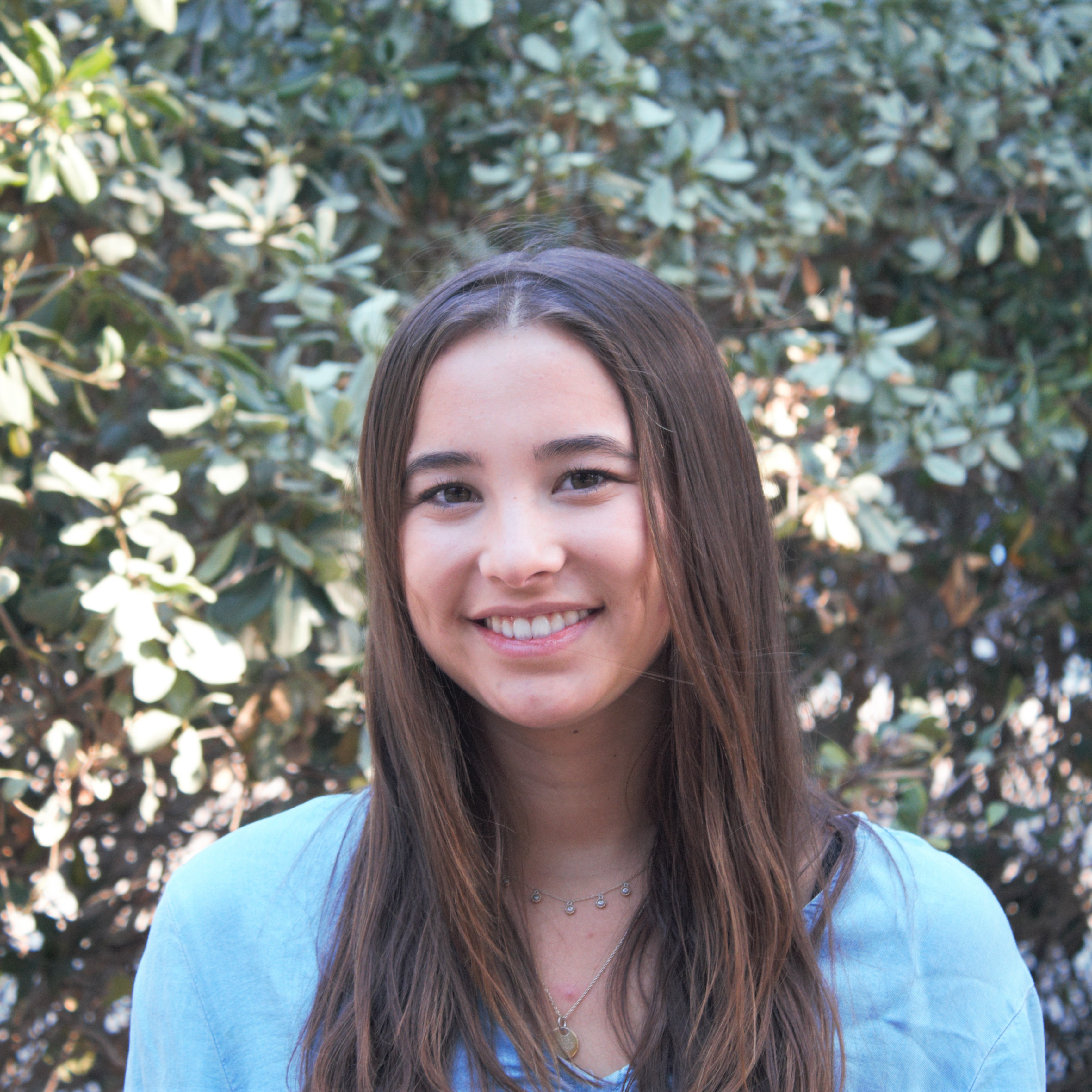 I am a member of Society of Environmental Engineers and Society of Women Engineers. I have participated in WESTT algae research and assisted in a graduate research project with Dr. Nelson researching the end-of-life behavior of different types of Sinclair fruit labels in different environmental conditions. This past summer I interned at a local government office working on projects including a feasibility and environmental impact study for solar power implementation projects, sustainability initiatives planning, and an assessment stormwater infrastructure and LID compliance.
After graduation I hope to attend graduate school and focus on sustainable urban development with an emphasis on stormwater and water resources. After grad school I hope to work for a consulting company preferably in Southern California.
Madeline David
Wood Rodgers Civil Engineering Scholarship
Civil Engineering, Junior
Oct 28, 2019
---
Anurag Pande earned his Bachelor of Technology degree in civil engineering from the Indian Institute of Technology, Bombay in 2002. The summer after his sophomore year, Pande did research for a professor, working in travel demand forecasting while also doing surveys and data analysis. The research eventually became his senior project, and the experience got him interested in applying for graduate school.  
 University of Central Florida offered Pande a fellowship in 2002, where he earned his doctorate in transportation engineering. While his work as an intern in graduate school was "good," Pande said it didn't excite him. After speaking with his advisor who encouraged Pande to consider a career in academia, he finished his degree and worked for a couple of years as a post-doctorate research associate.  
In 2008, Pande came to teach in the civil and environmental engineering department at Cal Poly, and the professor says he's loved his job ever since.  
"You know, that's the great thing about a faculty position, because you pretty much never have to do work that you don't like to do, right?" Pande said. "You always get to teach your classes that you love to teach, and in terms of research, it's always the work that [you] want to do." 
For Pande, producing "good work with good students" has been a highlight of his time at the university.  
"What I've found is [my students] have really valuable feedback and I've been able to work on my teaching," Pande said. "Not only have I found I've become a more effective teacher by looking at that feedback, but because I'm planning a little bit more ahead of time, I've become more efficient." 
Amongst the list of research projects on Pande's plate, two that he said he is most excited about concern the "big picture idea" of looking at before-and-after situations in a different light. Pande said a naïve approach focuses strictly on outcomes before and after a change and simply compared the two.  
"That's really somewhat of a flawed idea," Pande said. "Because you don't really want to look at what happened before versus what happened after; what you want to look at is what happened after versus what would have happened had you not applied that change." 
Alongside other researchers, Pande said he's looking at the impact of Uber and Lyft and what the total vehicle miles travelled (VMT) would be in San Luis Obispo had those ridesharing companies not been in town.  
One thing that Pande said he missed as a young engineering student was "learning the ability to focus" and understanding the value of learning how to learn.  
"I think the secret is that pretty much everything that you will do in your careers is going to depend on your skills to be able to learn new ideas and approaches, because things change, from what we learned in school," Pande said. "So you should absolutely try to learn what is being taught in the classroom, but not necessarily only for that content, but to gain an ability to learn new things." 
Oct 21, 2019
---
Robb Moss is a civil engineering professor at Cal Poly with specialties in geotechnical engineering. In July 2019, Moss's "2nd Edition of Applied Civil Engineering Risk Analysis" was published by Springer.  
"This is a senior/grad-level text that introduces students to probability of failure analysis for components and/or systems, and other conceptual and mathematical tools to help solve engineering problems and to quantify the risk  These concepts can be applied to a wide range of engineering problems in both Civil and Environmental Engineering.  The texts uses many examples to demonstrate the utility of quantifying uncertainty and propagating that uncertainty through any engineering problem.  Solutions are provided analytically as well as computationally using MatLab and R," Moss wrote. 
Moss earned a bachelor's degree in civil engineering from North Carolina State University, Raleigh in 1995. He then studied geotechnical engineering, earning a master's degree from Utah State University, Logan in 1997 and a doctorate from UC Berkeley in 2003.  
Moss started teaching at Cal Poly San Luis Obispo in January 2006 and is coming up on his 14th year as a professor.  
Oct 15, 2019
---
Rebekah Oulton graduated from Harvey Mudd College with a bachelor's degree in both general engineering and environmental policy.  
Although as an undergraduate Oulton said she imagined herself creating policies for environmental protection, her first job post-grad was in a marketing position working for Southern California Gas Company (SoCalGas) in San Luis Obispo. During her time at SoCalGas, Oulton earned her mechanical professional engineer license and eventually received a promotion that transferred her from San Luis Obispo to downtown Los Angeles.
Oct 14, 2019
---
Stefan Talke graduated from UC Berkeley with a bachelor's degree in mechanical engineering before working for a couple years in the software industry. Talke decided to return to his alma mater, wanting a better fit for his desire to get outside and do more field work. 
"It's different [in the field]. You know, these days we tend to see things behind a computer, and you miss some stuff when you're doing that," Talke said. "Literally you might miss it, but figuratively or conceptually we simplify things too much sometimes and we don't see the details that are important."  
Apr 9, 2019
---
Cal Poly civil and environmental engineering students competed with 17 schools in the American Society of Civil Engineers' Pacific Southwest Conference on April 4–6.
Congratulations to the Concrete Canoe Team for winning first place in all seven of their events, and to the Transportation and Design Build Teams for winning first place overall in their categories. Cal Poly teams placed in nine out of the seventeen team competitions, winning first place in the overall conference.
Our concrete canoe team will advance to the national championship in Florida June 6-8, 2019 and compete for their third consecutive national title. 

2019 Cal Poly PSWC Team

2019 Concrete Canoe team will advance to the national championship.

2019 GeoWall team placed second

2019 PSWC Planning Committee
Mar 28, 2019
---
These alumni spotlights are from the latest edition of Benchmark, our department newsletter.
Kevin Zucco
Executive Principal, ZFA Structural Engineers
Kevin Zucco graduated from Cal Poly in 1992 with a degree in civil engineering and concentrated in both structural and geotechnical engineering. Zucco has worked at ZFA Structural Engineers, a firm started by his father, since 1993 in the Santa Rosa, Sonoma County and San Francisco offices. ZFA Structural Engineers is involved in a diverse portfolio of projects including educational, retail, residential and historic buildings. 
As an executive principal, Zucco has worked on  a variety of projects including the retrofitting of the Napa County Historical Courthouse and a four-story fire training center in Hayward. The training center has mechanisms to create fire and smoke hazards to mimic a real fire emergency. The design features a heavy water drainage system, collapsed parking lot and a BART-like subway.
"My favorite part about these projects is that once the public gets to use these facilities, they really appreciate the work our firm does," said Zucco.
Sustainability is an important part of Zucco's work, and he believes that an effective design takes into account not just the site but also the economic impact. ZFA Structural Engineers is a platinum Partner and lab sponsor of Cal Poly Civil and Environmental Engineering. 

Jason Hsia
Design Engineer, Gregory P. Luth & Associates
Jason Hsia graduated from Cal Poly in 2017 with a bachelor and master's degree in civil engineering. He is a design engineer at Gregory P. Luth & Associates, a firm based in Santa Clara, California specializing in structural engineering.
As an undergraduate, Hsia was a pledge marshal for Chi Epsilon honor society and served on the executive board for the Cal Poly American Society of Civil Engineers. As captain of the 2016 ASCE Pacific Southwest Conference transportation competition team, Hsia led the team to propose improvements for the I-405/I-710 interchange in Los Angeles and was first among 17 entries from universities in California, Nevada, Arizona and Hawaii. 
Hsia was a student assistant for Caltrans District 5 and completed a 3-D design for a project to repave Highway 101 past Atascadero. He also designed a drainage system and rock slope protection for erosion control in San Miguel. Gregory P. Luth & Associates is a silver Partner of Cal Poly Civil and Environmental Engineering.
Jan 4, 2019
---
Over 110 students, faculty, staff, and company representatives attended the first annual CEENVE Partners Dinner on December 7, 2018 in the Advanced Technologies Lab. The event connected students with industry professionals and celebrated this year's scholarships recipients. 
The evening began with a networking hour for students, faculty and industry professionals to connect. Students sat at company-sponsored tables for dinner and were able to learn about employment opportunities within the companies.
CENG Dean Amy Fleischer was the keynote speaker for the event and spoke about the importance of making a conscious effort to create a more inclusive environment. 
At the end of the night, this year's 25 scholarship recipients were acknowledged for their accomplishments. 
We would like to give a special thank you to all those who attended and made this event so successful!
2018 Partners Dinner Sponsors:
Clark Pacific
Cannon
Langan
Traylor Bros.
Stantec
Ashley & Vance Engineering
Cornerstone Earth Group
Chevron
Webcor
Kimley-Horn
Sage Engineers
Simpson Gumpertz & Heger Inc.
Provost & Pritchard Consulting Group
Water Systems Consulting, Inc. 
Pages
Related Content