Graduate Programs
Our graduate program strives to provide our students with many opportunities to advance their knowledge and gain the skills required to succeed in their professional careers. Explore our programs using the links below.
Learning Objectives
The M.S. in Civil and Environmental Engineering program enables our graduates to:
Apply and synthesize technical knowledge to provide solutions to advanced Civil and Environmental Engineering challenges.
Demonstrate the ability for lifelong learning necessary for the constantly evolving nature of engineering design and practice.
Effectively communicate technical information orally and in writing.
Demonstrate independent thinking and decision making skills.
Integrate ethical and professional components into the solutions of complex engineering problems.
Evaluate engineering systems for sustainable performance and create solutions to encompass a project's full lifecycle.
Degree Options
---
FAQs
This PDF contains updated information about the graduate program in Civil and Environmental Engineering at Cal Poly.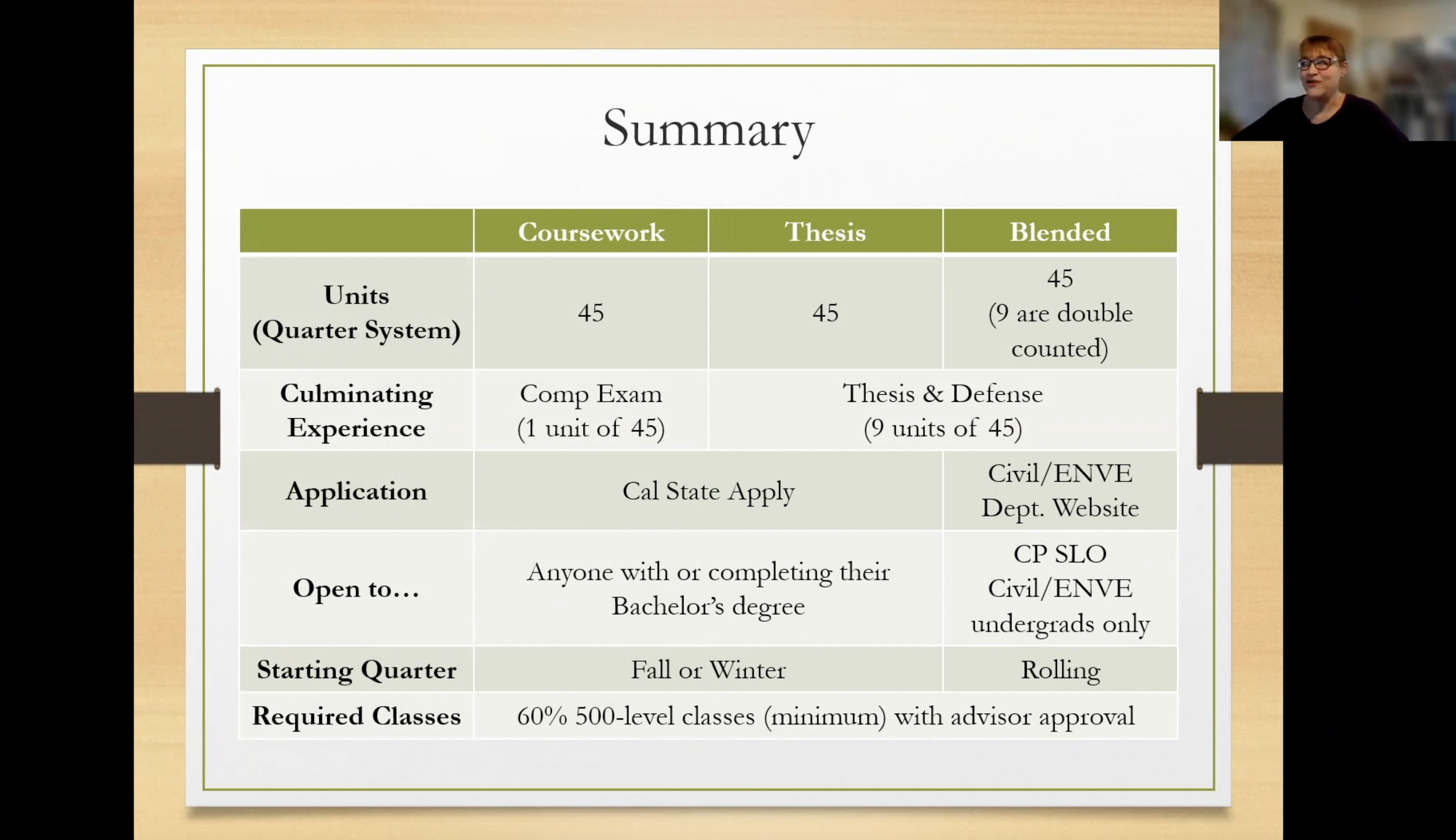 Fall 2022 Grad School Info Session
For more information on the Civil & Environmental Engineering Graduate Program, please review this (time) minute video with Dr. Rebekah Oulton, Graduate Program Coordinator.  Dr. Oulton reviews the program options and application procedures.  If you have further questions, feel free to email Dr. Oulton at roulton@calpoly.edu.
Related Content