Congratulations to our Spring 2020 Award Winners
Award Descriptions
Certificate of Excellence (COE)
The Certificate of Excellence in Civil and Environmental Engineering awards are intended to honor those students who excel academically (GPA) and, perhaps more importantly, model what we look for in our most engaged students.  The students who make you look forward to teaching the classes they are in, who ask insightful questions, and who even help other students connect more meaningfully with the material. 
IAB
To students judged on efforts to prepare his or her self for a professional career in engineering including but not limited to participation in professional organizations, work experience, and community service.
Hal and Judy Cota
To academically outstanding senior-level students in the ENVE program who demonstrate an interest in community public health or industrial safety and hygiene.
Award Winners
Anna Johnson
Civil Engineering, Senior
COE Award
Ashley Green
Environmental Engineering, Senior
IAB Award
"Ashley reached out to me some months back and asked me for advice of whether attending grad school at UCI or in general was a good option. Since then, she has demonstrated great promise as a future Civil and Environmental Engineer. She has a very positive attitude and outlook on life and I greatly appreciate all of her feedback in class." - Derek Manheim, nominator
Ella Hermann
Environmental Engineering, Senior
COE Award
Jose De Jesus Chalapa Diaz
Civil Engineering, Senior
COE Award
"I have known Jose for over two years, interacting with him in classes and also through student club activities.  He is an excellent student, who is diligent, thoughtful, persistent, and goal orientated.   In addition to his studies, for the past two years, Jose has consistently been an integral part of the annual steel bridge competition held by ASCE and AISC. This year he has the responsibility of being the project manager for the team.  I have worked closely with Jose and he has shown the ability to think independently, oversee/manage various phases of analysis, design, and fabrication, and work within a team environment. Through it all he has always been upbeat and positive, which gives insight to his character.  These intellectual and leadership qualities will enable him to continue to succeed in both his graduate students as well as the career field." - Eric Kasper, nominator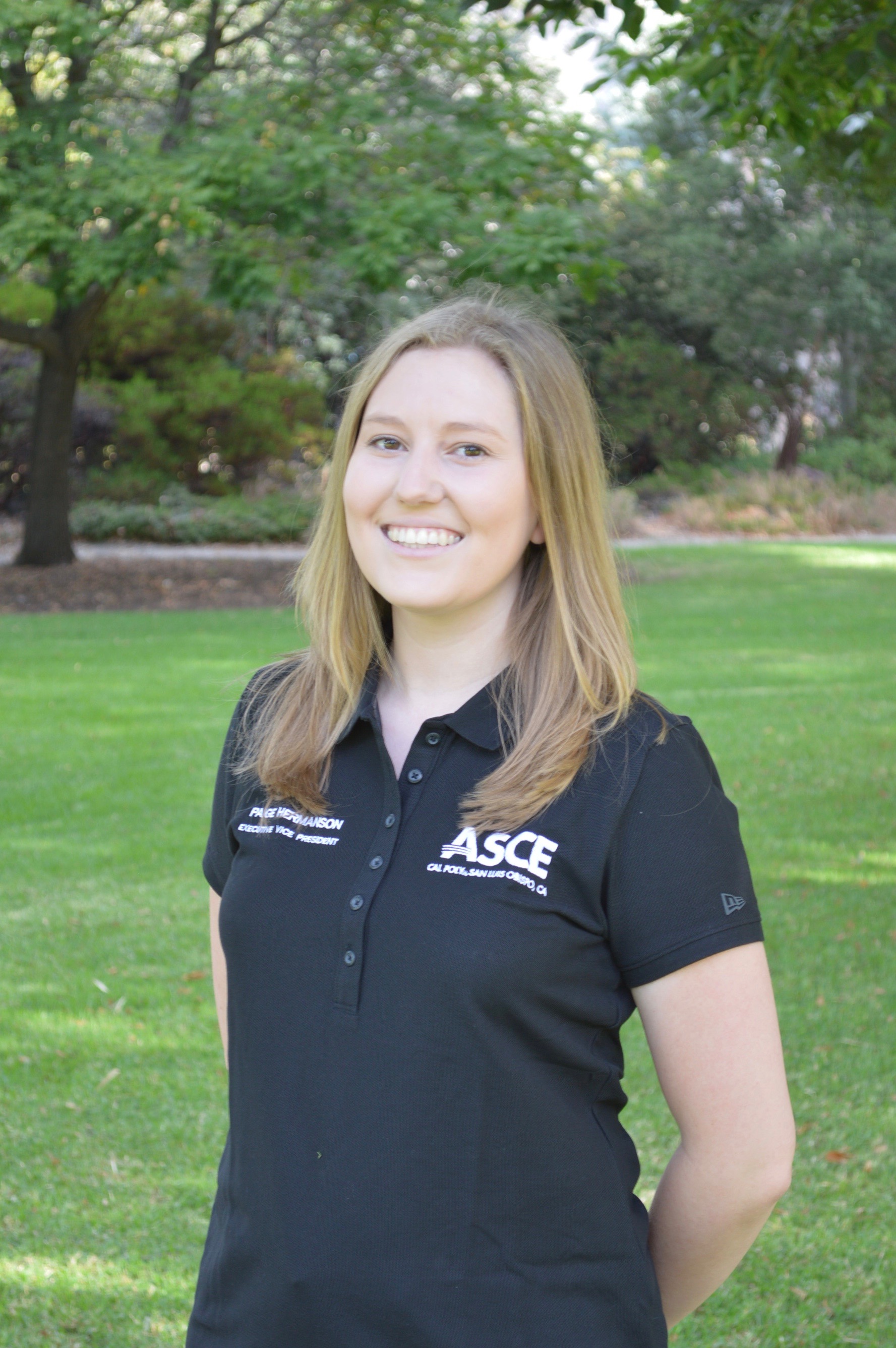 Paige Hermanson
Civil Engineering, Senior
IAB Award
Rebecca Maloney
Civil Engineering, Senior
COE Award
Ryan Anderson
Environmental Engineering, Senior
Hal Cota Award
"Ryan Anderson graduated in the blended BS/MS program this month with his thesis on simultaneous wastewater treatment and biofuel feedstock production. He helped operate 1000-liter microalgae cultivation tanks to evaluate improved microalgae strains under the varying conditions of the outdoors. The algae strains were improved by other students and research staff who applied specific evolutionary pressures over hundreds of generations. Ryan was also a Cal Poly wrestler as an undergraduate in Environmental Engineering and served as an assistant in several laboratory courses." - Tryg Lundquist, nominator
Related Content