2020-21 Scholarship Recipients
Claire Anovick
Boeing Engineering Scholarship
Civil Engineering, Senior
I am a fourth-year civil engineering student with interest in geotechnical engineering and geology. I currently serve as the President for Cal Poly CalGeo and as a research assistant, developing course modules infusing social justice, sustainability, and equity within geotechnical engineering curricula. This year, I have aided in promoting new Program Education Objectives incorporating social and environmental justice within the CE/ENVE Mission Statement, in addition to establishing the Curriculum Enhancement Committee – a student group comprised of civil and environmental engineering students engaged in critical reflection on justice in engineering initiatives within engineering academia. In my free time, you can find me running every street in San Luis Obispo or surfing at Morro Rock.
In the past, I have served as Vice President and Events Coordinator for Cal Poly CalGeo, Project Manager of the GeoWall Project Team, and Technical Events Coordinator for the 2019 Regional ASCE Pacific Southwest Conference. I studied abroad in Thailand during the summer of 2019 and have interned with three great civil engineering companies, most recently with Earth Systems Pacific. With Earth Systems, I gained hands-on geotechnical experience conducting drilling and logging explorations, preparing reports for clients such as Cal Poly, and inspecting earthwork and foundation construction throughout the Central Coast. Both study abroad and internship experiences have developed my appreciation and understanding of the complex connection between engineering, culture, and society.
Upon graduation, I plan on working for a geotechnical consulting firm in Washington state. I also hope to obtain my professional engineering license and returning to grad school for either geotechnical engineering or engineering geology.
Josielyn Bustamante
Rollo & Ridley Inc. Geotechnical Engineering
Civil Engineering, Senior
Josielyn Bustamante is a first-generation Latina Civil Engineering student from the city of Richmond, CA. She transferred in the Fall of 2018, from Contra Costa College, in the city of San Pablo, CA. Currently, she holds 5 Associate's Degrees and is completing her last year as an undergrad. She has interned for Critical Solution Inc., Bay Area Rapid Transit (BART), City of Alameda, City of Pittsburg, CalTrans, and Harris & Associates. During her time at Cal Poly, she has been part of the Society of Hispanic Professional Engineers (SHPE), TRIO, Cal Geo and Chi Epsilon (XE). She hopes to further her career as a geotechnical engineer and someday help underdeveloped communities further their infrastructure.  
Callie Charleton
Lars Larsen Engineering Scholarship
Environmental Engineering, Senior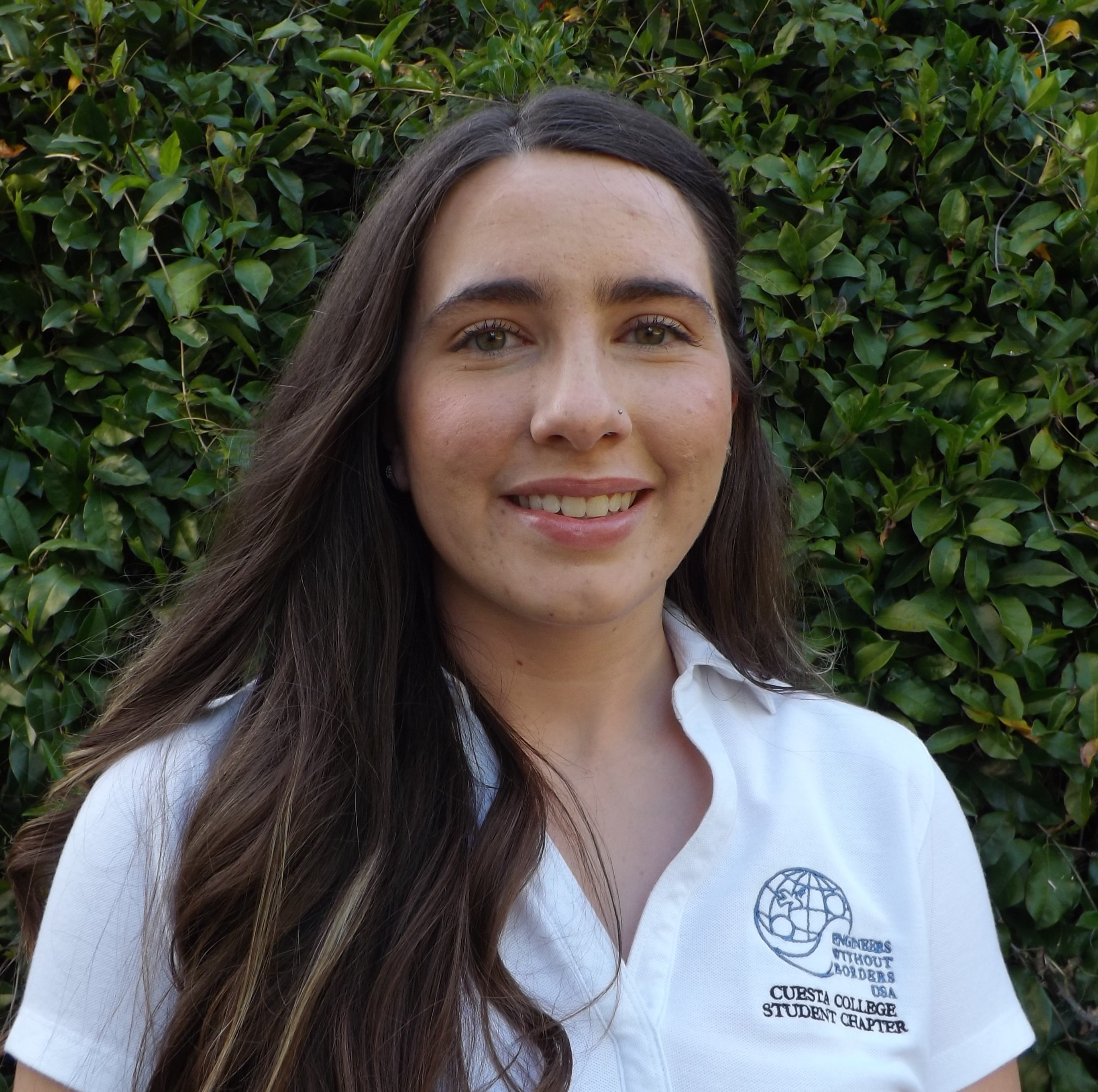 I am on the EWB officer board as the Cuesta College Liaison. I received this position because of my involvement in starting the first community college chapter of EWB while at Cuesta. I worked with Dr. Nelson and Sarah Miles on the end-of-life study of compostable fruit labels. My summer internship was with the City of Healdsburg Water and Wastewater Department, helping with capital improvement projects and daily operations. 
After graduation, I plan on spending a year teaching English in Spain since I attended a bilingual immersion school and would like the exposure to different cultures before starting my career. After a year off, I would like to get back to engineering and work in water and wastewater consulting. 
Katie Evans
Don Chapin Company Scholarship
Civil Engineering, Senior
Katie is a fourth year student studying Civil Engineering at Cal Poly.  During her first few months at school, she got involved with the Steel Bridge team and it continues to be one of the highlights of her college experience.  She works for the campus machine shop and has interned with Build Group.  Katie will be graduating in June and is looking forward to applying what she has learned at Cal Poly and hopes to do something unique and meaningful with her career in Civil Engineering.
Eric Golant
Chris Rockway Scholarship Endowment 
Civil Engineering, Senior
I wanted to be more involved with campus activities this year but unfortunately, COVID was not amenable to this. Last year I was able to work in Cal Poly's Environmental Engineering lab with the Water-Energy Sustainability Training Team performing fatty acid transesterification and gas chromatography analysis for "Algae Biomass Yield Phase 2". This research was funded by the U.S. Department of Energy and sought to explore algae as an alternative source of energy. 
 I have worked the past few summers as an intern for various companies. Last summer I worked for Power Construction Engineering in the Bay Area as a project engineer intern, the previous summer I worked for Hogan Land Services in Santa Rosa as a Structural Engineer Intern, and before that, I worked for PJC & Associates in Sonoma as a Geotechnical Engineer Intern. These opportunities have gifted me a valuable and well-rounded civil engineering experience, and I hope to continue working toward a multidisciplinary and integrated career.
I am currently speaking with a few companies about working for them after graduation. I am also interested in attending grad school and I have started filling out that application. Right now, I am keeping my options open and going where the universe takes me.
Antonio Lippa
Constant J. and Dorothy F. Chrones Scholarship--Environmental Engineering
Environmental Engineering, Senior
As an environmental engineering student, the club I am most closely tied to is the society of environmental engineers (SENVE). Through this club, I became involved in community outreach events such as build and engineer day (BAE Day) and competition teams such as the pacific southwest conference (PSWC) and environmental challenge international (ECi). As for what comes after graduation, I am currently in the application process for the CE/ENVE master's degree. I wish to have a focus on either waste management, water resources, or renewable energies. After completing grad school, I am sure whether I lean towards entering the private or public sector, but wherever my path takes me I am confident my experience at Cal Poly has prepared me for it. 
Kevin Marvier
Ed Sullivan Memorial Scholarship
Civil Engineering, Senior
I had a great time working on the Campus RainWorks Demonstration Team Competition. I also have been a long-term intern with Nuzzo Environmental and had an amazing summer/fall with the SLO County Public Works Department.
After graduation, I hope to stay in my home county (SLO), and go from working three jobs to only one, so I can spend more time with my partner and her 3 children.
Eliza Rosales
Environmental Research Foundation Award
Environmental Engineering, Sophomore
Josh Rowe
Constant J. and Dorothy F. Chrones Scholarship--Civil Engineering
Civil Engineering, Sophomore
I am a member of the American Society of Civil Engineers (ASCE), Engineers Without Borders (EWB), and the Surfrider Foundation. Through Engineers Without Borders, my local projects team is planning to build a berm that will keep clean water in the canals of a community near the receding Salton Sea. I also participate in on-campus research with Dr. Stefan Talke, where I am working on a project to collect and digitize historical water level data (reflecting changes over the last 200 years) that will aid in the creation of more accurate models of sea-level rise and tidal changes.
I have also been involved in New Student and Transition Programs (NSTP), where I led an orientation group for NSTP's first-ever fully virtual Week of Welcome. I was selected to be a residential advisor for the 2020/21 academic year, but due to the pandemic, I have not yet been able to fulfill this role.
As a sophomore, I am continuing to learn about different career opportunities. I know at some point I would love to continue my education by pursuing a graduate degree, possibly in coastal engineering.
Robert Sprotte
Clark Construction Construction Engineering Scholarship
Civil Engineering, Senior
I am a fourth-year civil engineering student concentrating in construction engineering. I solidified my interest in construction after attending the Construction Institute Student Days conference last summer and this summer I gained some field experience interning with The Whiting-Turner Contracting Company in the Bay Area. During my time at Cal Poly, I worked with a research team lead by Dr. Hani Alzraiee investigating various applications of drones in the construction industry. This work included a SURP project titled Drone Applications in Construction and multiple conference papers published and presented at the ISARC 2020 online conference this October. Currently, I am preparing with my teammates to be the first-ever Cal Poly Civil Engineering Design-Build competition team at the Associated Schools of Construction (ASC) Student Competition in February 2021. After graduation, I plan to continue my interests in construction by helping plan future CI Student Days conferences and working on commercial construction projects in the Bay Area. 
Christine Strong
Constant J. and Dorothy F. Chrones Scholarship--Civil Engineering
Civil Engineering, Senior
I am a fourth year civil engineering student with a concentration in structures. Throughout my time at Cal Poly, I have been involved with Society of Civil Engineers (SCE), Society of Women Engineers (SWE), and Structural Engineers Association of California (SEAOC). I have been involved with mentorship through both SCE and SWE. I have also been a committed member of Cal Poly's Steel Bridge team, acting as a Junior Captain for the project team for two years. 
I currently intern with Praxis Engineering as a structural engineering assistant where I help with the structural design, drafting, and detailing for residential and commercial projects. In the past I have interned with Clark Pacific, a company specializing in prefabricated building systems. I also interned with Caltrans in the Traffic Safety Department. Additionally, I served as a construction coordinator of residential accessibility and home restoration projects for a nonprofit organization, Sierra Service Project.

Following graduation, I intend to practice structural engineering and work towards licensure as a Professional Engineer. I am eager to begin my post-grad career with a firm that prioritizes continual learning, sustainable practices, and diversity & inclusion.
Taylor Austin
Chevron Scholarship for Environmental Engineering
Environmental Engineering, Junior
I have been a part of Cal Poly Society of Women Engineers as a general member for the past two years and this year I serve as the Outreach Assistant officer. I have been on the Cal Poly Formula SAE team for the past year as a general member in the engine subsystem. This past fall quarter I worked on the WESTT CEC Project running the total suspended solids and volatile suspended solids (TSS/VSS) test for the Templeton WWTP. I am excited to be working with Ecolab this summer as a Technical Sale Intern. 
After graduation, I will continue my education here at Cal Poly either in the Mechanical Engineering or Environmental Engineering graduate program. I aspired to work in the renewable energies industry or work with governments to improve air quality.
Meagan Chan
Chevron Scholarship for Civil Engineering 
Civil Engineering, Senior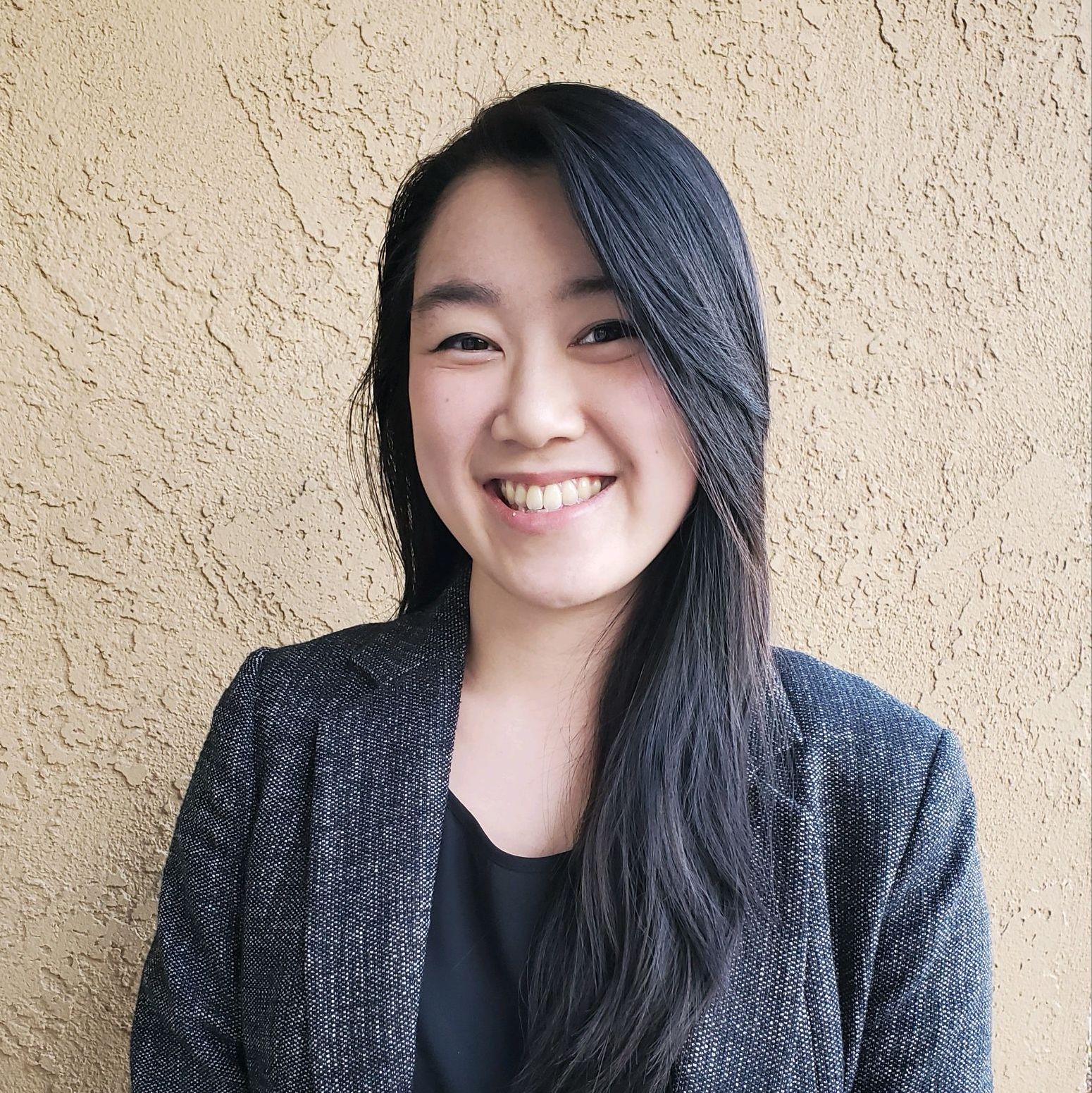 Throughout my undergraduate, I have held multiple leadership positions in Chi Epsilon (XE), Rainworks, Society of Civil Engineers (SCE), and Institute of Transportation Engineers (ITE). I currently serve as the Vice President of XE, Treasurer of SCE, Professional Coordinator of ITE, and Chair of the CE/ENVE Student Advisory Board (SAB). In prior years,  I have worked on multiple projects such as Rainworks EPA Challenge, Pacific Southwest Conference (PSWC) Design-Build, PSWC Transportation, and other transportation-related competitions. I am currently the Design Lead for this year's PSWC Transportation team and am researching Shared Micro mobility. I have also interned with Caltrans, RailPros, Kimley-Horn, and HNTB. 
In the future, I plan to work in the transportation industry and continue to build my knowledge and skills to contribute to the advancement of the transportation field. I am especially passionate about transit and intelligent transportation systems (ITS). 
Jose De Jesus Chalapa Diaz
APWA Herbert E. Gerfen Scholarship
Civil and Environmental Engineering, Graduate
I am a current Civil Engineering Masters student with an emphasis on structures. I was involved from the start of my first year as a transfer student at Cal Poly in multiple clubs related to my field such as SCE and exterior social clubs as well. I became Project Manager for the Cal Poly Steel Bridge Team my senior year. I have been part of the SAB board for two years now and currently the graduate representative in the SAB board. I have been interning at Kyler Engineering for 4 years now working on structural designs, tenant improvements and retrofits for commercial and residential projects.
After graduation, if all goes well, I plan on working in Italy for two months in a structural firm through my current company as an exchange program to work on historic buildings. After that, I plan on working on a structural firm where I can grow as an engineer and contribute to the company.
Jamieson Fritzley
Don Chapin Company Scholarship
Civil Engineering, Junior
Hello, my name is Jamie Fritzley and I am a third-year Civil Engineering major. On campus, I am a member of the Chi Epsilon Honor Society, Tau Beta Pi Honor Society, ASCE, SCE, Society of Women Engineers, and CRU. This past summer I had an internship with Bengal Engineering Inc. where I assisted on a bike path project. I have also gained career-related experience in the construction field by volunteering with my church to build a house in Mexico for a less fortunate family.
After graduation, I plan to join the Civil Engineering industry in either the construction management or transportation field.
Fabian Leon
Clark Construction Construction Engineering Scholarship
Civil Engineering, Senior
I have been a part of the Steel Bridge team for the past 3 years. This year I am the Project Manager of the team. We are currently competing in a supplemental design competition and fabricating a bridge for the main virtual competition. I interned with Monterey Mechanical in the summer of 2019. This past summer I interned with Whiting-Turner as a Project Engineer intern. After graduation, I will be returning to Whiting-Turner as a full-time Project Engineer. 
Hiedi Ma
San Marcos Grange Civil Engineering Scholarship
Civil Engineering, Graduate
I am the President of Rainworks, the water resource club, and a member of Engineers Without Borders Nicaragua. I have performed summer research on transportation networks during natural disasters and geotechnical research on air permeability through soil. I also had an internship at Joseph E. Bonadiman & Associates learning land development engineering.
I want to get experience in the water industry and continue with graduate school at Cal Poly San Luis Obispo, doing my master's thesis on hydrologic modeling. 
Dulce Rodriguez Rivera
Harold Frank Engineering Scholarship 
Environmental Engineering, Senior
I am currently a part of a WERC 2021 Environmental Design competition team working on the task to design a destruction technology for PFAS. On campus, I have worked on the WESTT Dairy Project as well as the End-of-Life Assessment of compostable labels where I gained valuable lab experience. With the City of San Luis Obispo Water Resource Recovery Facility, I assisted with the monitoring of a novel aeration device and learned to perform water quality tests. After graduation, I would like to begin my career in the environmental engineering industry before returning to school to obtain my masters. 
Davis Ross
Don Chapin Company Scholarship
Civil Engineering, Senior
Currently, I am the Social Director and Character Director for SCE and Chi Epsilon respectively. For both of these positions, I am mainly responsible for outreach between other campus branches for SCE and Chi Epsilon to organize events. Moreover, I just finished my third internship with Artifex Industries Inc., a local high-end residential contractor. During my time with Artifex, I gained experience in writing project proposals/contracts, hard cost analysis and project budgeting. 
I plan on finishing my B.S. at Cal Poly in June 2020 and starting my postgraduate studies in Fall 2021. I just submitted my applications to multiple universities, and I will know soon where I shall continue my postgraduate studies in the field of Structural Engineering.
Joshua Schipper
Chevron Environmental Education Scholarship Endowment
Environmental Engineering, Junior
I am one of the project managers for the Engineers without Borders Kenya Team. Currently the team is working on assessing our partner community to implement a water distribution system. I also serve as Treasurer for the Society of Environmental Engineers.
I am currently considering going for a Master's degree and then entering the workforce. I've been most interested in remediation and water resources so far. 
Sarah Stabler
John Stephen Larson Memorial Scholarship
Environmental Engineering, Graduate
Currently, I am focusing on my thesis research which includes optimizing a nanosensor to detect pathogens in water. One of my main involvements in past years at Cal Poly has been recruiting students to attend a two-week bamboo architecture and agroforestry workshop in Ecuador through a group called Regeneration Field Institute. I participated in the workshop myself for two summers in Ecuador as well. Also, this past summer I had an internship with Langan Engineering & Environmental Services where I assisted in indoor air, soil, soil vapor, and groundwater sampling. This internship has continued into the school year where I remotely help with tabulating data.
After I graduate from grad school here at Cal Poly, I plan on continuing my work in the field of environmental consulting with site assessment, design, and remediation. I also plan on working towards my PE license soon after graduation. 
Allyson Swain
Dragoslav M. Misic Schoarship
Environmental Engineering, Graduate
I have been involved in a variety of clubs and research across campus and learned many things from each. From the Society of Civil and Environmental Engineers and SWE, I learned to love the pursuit of knowledge and how to be comfortable networking. I learned from my four years as a Cal Poly Cycling Member and year as the president to effectively manage a team and speak confidently to large groups. My research with Dr. Nelson on biodegradable fruit labels opened my eyes to the possibilities of open-ended research and abstract problem-solving. My year at the Central Coast Water Board has been an eye-opening experience on the complexities and nuanced relationship between dischargers and regulators. 
I am currently in the Cal Poly CE/ENVE Blended Master's Program working on my thesis of improving a groundwater model for the North Cities Management Area (Grover Beach Area) and examining optimal locations for groundwater recharge to decrease occurrences of saltwater intrusion. I plan on taking the California Wastewater Operator III test in April and pursue certification after graduation. I also plan on completing the requirements for a PE soon after graduation. 
Jordan Wong
Constant J. and Dorothy F. Chrones Scholarship--Civil Engineering
Civil Engineering, Senior
On campus, I recently finished my last quarter as a study session leader for Calculus classes, where I helped students collaborate and understand their course material. I have had internships with Alan Mok Engineering (a small land development firm in Fresno), the City of Fresno Department of Public Works, and most recently Kimley-Horn, where I competed in a design challenge that involved a roadway realignment.
After graduation, I am moving to Phoenix, AZ to work on transportation planning and traffic operations at Kimley-Horn. I am ecstatic to start my career in Phoenix and contribute to the region's transportation infrastructure
Related Content